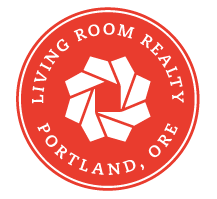 I fell in love with Portland and the beauty of the homes and neighborhoods long before I moved here. I have called Portland home for nearly 20 years and can't imagine raising my babies anywhere else. I have been a Realtor for over a decade and still wake up everyday delighted that I truly love what I do and that it rarely feels like work. I love helping people find their home sweet home, be it an investment that pencils out better than expected, holding the hand of a first time home buyer or guiding a nervous seller through the process of leaving a home they once loved. I know Portland like the back of my hand and have a wealth of knowledge about our unique vintage homes and rapidly growing inventory of new construction.
I have loved up many homes over the years, from a total restoration of a 1894 Victorian farmhouse to a full remodel of 1942 ranch and several in between. I enjoy educating my clients on the process, helping them keep perspective along the way and I am confident in my fierce negotiating skills. Over the years many of my clients have become my friends and I am grateful for the joy this process brings.
When I am not scouring the new listings, meeting clients for pie or reading up on all things real estate, I am busy filling my days with goodness. I currently live in my dream home in St. Johns with my husband and 3 kiddos. I am an avid gardener, growing over 30 varieties of fruits and vegetables and countless plants and flowers. When I am feeling stress I find my peace in the kitchen perfecting some baked treat or trying my hand at a new savory dish. I graduated with an art degree and find great joy in painting and creating, there is almost always some art project happening at the kitchen island. I am a dedicated traveler and have made exploring the world with my babies a priority. When we aren't traveling internationally we explore our corner of the world in our Vanagon, I am almost always up for a quick forest getaway. I am in constant awe of the beauty of the PNW and feel to grateful that this is my home sweet home.
Andee's Testimonials
Andee works incredibly hard, is an excellent communicator, and has your best interest at heart.
Andee has deftly guided us through two separate house sale & house purchase contingencies that were both on the challenging end of real estate transactions, and we can't recommend her highly enough. Her knowledge of houses and the real estate market, as well as her connections in the industry, are impressive and super helpful in so many ways. On top of all that she is a sweetheart and I miss seeing her regularly after we close :) We have recommended her to friends, and everyone we know who has worked with Andee loves her.
Meagan and Ryan
Cannot say enough good things about Andee!. I am a borderline neurotic, obsessive who keeps odd hours and occasionally types all caps in regards to PINK HOUSES and INSANE SELLERS. Andee accommodated my non-traditional schedule, answered my constant harassing texts at odd hours, and phone calls while on holiday. Ultimately Andee sold me a beautiful home, and has continued to provide design and logistics support regarding renovations and the transition of my family's relocation to Portland. She knows the town, her whiskeys, and is an amazing ghost writer. I feel very fortunate to have met Andee and consider her a friend.
Michael S
Andee is the best of the best!. We worked with her to purchase our first home and the experience couldn't have been better. In fact, we're currently writing this from the living room that we wouldn't have access to without Andee's help. It's cozy in here, while it's raining outside. But we digress. We first met Andee at an open house and immediately knew that she was the perfect fit for us. As we walked out of the house, we said "We'd definitely be friends with her." And then we asked her to become our real-estate agent. And then she said yes. And then we were happy. We'd gained an agent, a pal, and a confidante. Andee is incredibly down-to-earth, patient, easygoing, funny, and an all-around nice person. You'd like her a lot. She has no problem explaining something a second or third (or fourth) time. She made the whole process - which can seem intimidating for first-time homebuyers, which we were - really straightforward and fun and easy! She was so encouraging. And so quick! When we spotted a place we were potentially interested in, we'd text/call her and she'd text/call back immediately. Even on weekends. When we really wanted to go look at a place, she would oftentimes drop everything and drive over, and research the place on her way there, and give us advice on whether it was a good deal and how much we should offer and what the neighborhood was like and other sales she'd made in the area and so forth. She always provided us with the information we needed to make an informed decision. In the Portland real-estate market, this was invaluable, as you often have to make quick decisions that can impact your life for years. Again, as first-time home buyers, she truly was the perfect fit for us. Also, we've been in Portland for about two years, but we still feel new, so Andee was the expert that we needed to explain which neighborhoods were in our price range and where we should be looking, how much we should be offering, and what pitfalls to look out for. And then Andee helped us find our new house! And it was the perfect house for us. We were up against a couple other bidders and Andee knew exactly how much to offer and she maintained constant contact with the listing-agent and made sure that we were competitive and being taken seriously...and voila! We got it! It is/was the perfect house for us in the neighborhood we'd wanted. A couple months later, Andee met us at the doorway of our new home with keys in hand and she walked us through the rooms and hallways and the beginning of our new lives as home-owners. She even gave us a gift-basket to celebrate our new residence. Additionally, Andee has contacts with some of the best people in her industry, so she was able to provide numerous recommendations of people to work with, whether it was for a loan, for an inspection, etc. Sure enough, we've kept in touch with Andee since we bought our house and we definitely consider her - and her family - to be good friends of ours. We could go on and on about her, but we'll end by saying: We can't recommend Andee highly enough! If you get a chance to work with her, please do. We definitely plan on going back to her if we ever decide to sell the home she helped us to buy...or if we want to buy something else. If you're reading this, go work with Andee. Now. You've found your person.
Jory & Alyssa