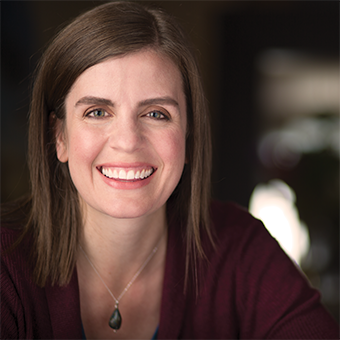 Broker Licensed in OR & WA
---
I purchased my first Portland fixer 17 years ago, and was immediately hooked on Portland homes and neighborhoods. I bring that passion to helping my clients buy and sell their own perfectly Portland homes!
I pride myself on meeting every client exactly where you are – whether you're a first time buyer, a seller looking for more room, or anywhere in between, I'm here to help. I listen to your needs, and take the time and patience to create a stress-free process for you. I'm licensed in Oregon and Washington, so if you're on the fence, I can help you in Portland and Vancouver.
I'm also fluent in American Sign Language, and have been involved with the local Deaf community for more than 15 years. I ensure all of my clients feel informed and involved throughout the entire process, and I genuinely love what I get to do everyday.
Drop me a text or give me a call – I'd love to buy you coffee/tea and chat about how I can help you!
Natalie's Testimonials
Natalie is an absolute delight to work with.
My wife and I worked with her to buy our first home in Portland, OR. As first time homebuyers we were learning throughout the process and Natalie did an excellent job communicating with us, the listing agents, and our lender at all times. She is incredibly professional and focused on her clients. We scored a fantastic house in a competitive market because she understands how to meet everyone's needs in the home buying process. I highly recommend you meet with Natalie Tracy for a cup of coffee before you buy a home, you'll be glad you did.
Gerik K.
I was born into a family of realtors (both Mom and Pop), and Natalie just sold me my sixth house, but I have never seen a dynamo like Natalie. She listened to what I wanted, hence every house she showed me was "offer" worthy! My intent was to find income property, realizing I may have to do a build out. Natalie researched every issue with the appropriate authorities and even brought her contractor out to help me make a decision! I was told by other realtors that I might not qualify, but in 60 days, I bought the third house she showed me, and it closed escrow! Natalie goes beyond the norm. She has a concise team that works as a unit to get the job done in a way that will blow your mind. She is still answering questions and giving me great referrals for workman to help me realize my dream. Her negotiation skills put me in the house with a minimum of out of pocket expense. Much of the expense was shared with the seller. I can't say enough accolades for this woman. I am an attorney and very picky. No problem with Natalie. She responded immediately to questions and research. She is masterful in the way she conducts herself professionally, never appearing tired or too busy. I can't say enough good things, except to tell you that she should be your realtor if you want a streamlined experience to buy a house.
Pamela B.
I met Natalie at an open house in my area. At the time my boyfriend and I did not have a Realtor. She was so kind at the open house, I had great feelings about her and later asked her to be our realtor! Working with Natalie was awesome, she is so kind and understanding. She helped us narrow down what type of house we were looking for. She is very knowledgeable, we had many questions and she was able to answer them all! I highly recommend Natalie - she not only takes the time to work with you but honestly wants the best for her clients. We are so grateful we got to work with Natalie, she helped us find our perfect first home!
Joslin R.
Natalie Tracy performed her job as my realtor for the sale of my house with skill and expertise. Her analysis of this area and her familiarity of buyers in this price range were precise!! The house went on the market on a Thurs. morning and bids came in that day! By the end of the 4 day period, we had a total of 15 bids, all over the price!! And prior to putting the house on the market, she had people available to do preliminary inspections and make recommendations for improvements prior to listing. Plus an amazing person to stage the house and take pictures!!! Those 30 pictures helped bring the price up, I am sure!!
Phyllis B.
During my first time home buying experience, Natalie was an incredible asset. She was always willing to take the time to explain the process and I greatly appreciated her meticulous and detail oriented approach. Her clear communication and skilled negotiations helped me to get a house in the competitive Portland market.
Katie S.